Private individual or Professional, Esprit tranquille is the ideal partner for the accomplishment of your household chores and the maintenance of your premises! 
For 18 years now, we have been offering our customers a local service with personalized studies which allows us to determine and anticipate their needs as well as possible.

Enjoy your free time
as you wish,
without thinking about chores!

It's economical
We offer competitive rates.

It's easy
We take care of all the administrative tasks.

Optimal quality of service
Trained and supervised staff to carry out the tasks we have defined with you.
Esprit Tranquille in a few numbers
Entirely satisfied
We recommend this company which brings us full satisfaction. We find that it bears its name very, very well because at all times we have peace of mind. Thank you very much.
Alain Degryse
Gardening at its best
I used the garden services at my house, fantastic job, 2 very professional and friendly gardeners, well done, I strongly recommend them and I will work with them again.  They threw out the garbage, I thank them.
Serge Mergen

 4,8/5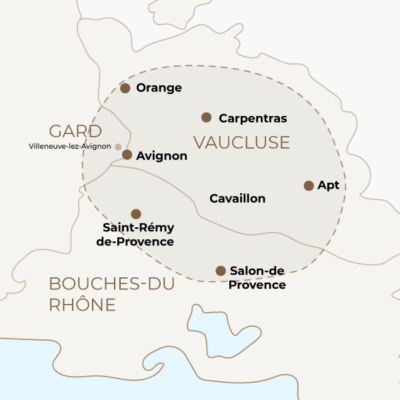 Apt
Avignon
Beaumes-de-Venise
Bédarrides
Bonnieux
Cabannes
Cabrières-d'Avignon
Carpentras
Caumont-sur-Durance
Cavaillon
Châteauneuf-de-Gadagne
Châteaurenard
Cheval Blanc
Entraigues-sur-Sorgues
Eygalières
Eyguières
Fontaine-de-Vaucluse
Gordes
Goult
Graveson
Lacoste
Lagnes
Lauris
Le Pontet
Le Thor
Les Angles
Les Vignères
Lioux
L'isle-sur-la-Sorgue
Loriol-du-Comtat
Mallemort
Maubec
Mazan
Ménerbes
Mérindol
Monteux
Montfavet
Morières-les-Avignon
Noves
Oppède
Orange
Orgon
Pernes-les-Fontaines
Plan-d'Orgon
Robion
Roussillon
Salon-de-Provence
Saumane-de-Vaucluse
Senas
Sorgues
Saint-Andiol
Saint-Rémy-de-Provence
Saint-Saturnin-d'Apt
Saint-Saturnin-lez-Avignon
Vedène
Villeneuve-lez-Avignon