It all began in 2003, when our company was created to meet the needs of owners of second homes located in the Luberon. Since then, we have accompanied them in the management of their property during their absence but also during their stays in the region.
In 2010, based on our knowledge and on the experience of our dedicated teams, we extended our services to the main residence. We are now offering cleaning, ironing, gardening and housekeeping services throughout the Vaucluse and its neighbouring departments.
More and more clients have been asking us to intervene in their businesses, offices or shops. In 2017, we have therefore decided to add professional cleaning services to the ranges of our services.
This wonderful development would not have been possible without the skills and the professionalism of our staff nor the confidence of our customers that our company has been working with for over 18 years!
Making people the focus of everything we do
Esprit Tranquille is a family company which bases human values at the heart of its concerns.
Whether it is in the relations with our customers or our collaborators, listening to one another and exchanging ideas are fundamental.
We offer our customers a local service with personalized studies which allows us to determine and to best anticipate their needs.
Finally, respect is a strong value that binds us to our employees and our clients. Respect is essential to ensure that we always meet and maintain our contractual and human commitments.
Marie et Benoit Gigondan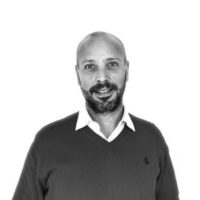 BENOIT GIGONDAN
Manager
A graduate of Aix en Provence Law School and Kedge Business School, Benoit worked for the first part of his career in business consulting firms in Paris.
In 2010, he took over, with the help of his wife, the company ESPRIT TRANQUILLE which was at that time a small concierge company.
Thanks to their knowledge, they developed ESPRIT TRANQUILLE to become an important player in Personal Services in the south Vaucluse and the north of the Bouches du Rhône.
On a daily basis, they strive to instill in their company the values they hold dear for the well-being of their employees and the satisfaction of their customers: safety, professionalism, quality and proximity.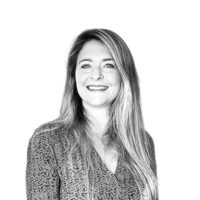 MARIE GIGONDAN
Associate Director
After completing her high school studies in business communications, Marie was hired to organize an annual trade show for the Union of Construction Economists. After two very formative years, and not seeing any prospects for evolution, she accepts the proposal of BatiActu (Digital Journal in the field of Building and Decoration) by integrating their sales team.
A few years after meeting Benoit, her husband, they decided to take over Esprit Tranquille. From sector manager to human resources manager, her tasks are multiple.
"We are proud of our collaboration and we believe in the complementarity of our universes which bring serenity, listening and trust to our customers and collaborators".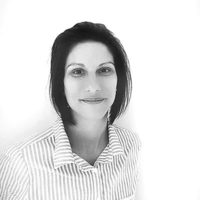 Katy GONZALEZ
Area Manager
After a 12-year career in the logistics industry, Katy wanted to retrain to combine her professional career with her family life.
She chose the area of personal service and cleaning. She had the opportunity for a year to confront herself in the field by occupying a position of execution, training and team coaching.
"We immediately saw how well Katy was able to relate and adapt to everything, which is why we gave her a management position within our company. 
Since September 1, 2021, Katy has taken on the role of Sector Manager to the delight of our teams and customers!"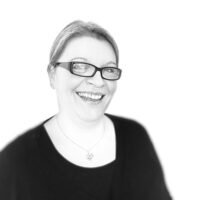 MARLÈNE MARROU
Area Manager
After 15 years as a service agent in the medical field, Marlène wishes to make a professional reconversion. She passes and obtains a bachelor's degree in management and administration.
In March 2017, not having found a position in administration, she joined Esprit Tranquille as a household assistant. Strong of her involvement, her determination and her ability to adapt, the management has chosen her to take the position of sector manager for Avignon and neighbouring cities.
"Since I took up my position at Esprit Tranquille, I am completely fulfilled, I have found a humane society, I am delighted to be part of it!"